About KFS Biodiesel
Your biofuel producer with great potential
KFS Biodiesel GmbH & Co. KG is based in Cloppenburg. This company is part of NEF Group. It has been an independent producer and marketer of climate-friendly biodiesel in Germany and Europe for almost a decade. KFS banks on pioneering technologies that enable the use of rapeseed oil, used vegetable oils (used cooking oils) and animal fats as feedstock to produce biodiesel.
We have a staff of about 50. Our ground-breaking production facilities are based in the German cities of Cloppenburg, Kassel and Cologne. Our facilities produce about 220,000 tons of biodiesel and about 22,000 tons of glycerol a year. The operations management of all our production facilities is based at our Cloppenburg headquarters.
These KFS sites provide the European oil industry with biodiesel, which is used as a blending component to meet the biofuel quota. KFS also supplies independent petrol stations, shipping companies, industrial premises, municipal utilities and car fleets with biodiesel for fuel, heating or industrial purposes.
We ensure a high standard of quality by having our products certified externally. KFS prides itself with professional order processing and flexible logistics concepts to always meet the needs of our international customers.
KFS Biodiesel GmbH & Co. KG places particular emphasis on the sustainability of the feedstock used to reduce our carbon footprint.
KFS has impeccable environmental credentials due to the sustainable use of local renewable resources. We benefit from short transport routes and an efficient use of all resources and flows of goods for the local food and energy sector.
You can reach us here!
KFS Biodiesel GmbH & Co. KG
Industriezubringer 3
49661 Cloppenburg
GERMANY
Phone: +49 (0) 44 71 / 18420-0
Fax: +49 (0) 44 71 / 18420-220
E-Mail: info@kfs-biodiesel.de
Sustainable and climate-friendly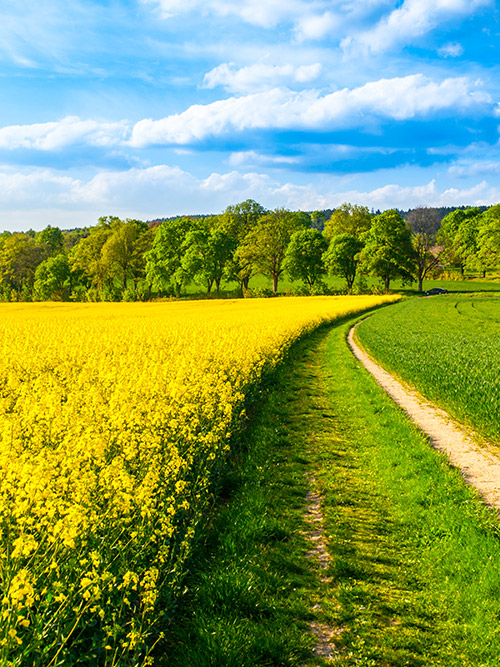 KFS Biodiesel GmbH & Co. KG believes that renewable fuels will constitute a major step forward in achieving green mobility for the future. The range of products offered by KFS contributes to the greening of the fuel industry. Biofuels make a valuable contribution to climate protection. They help us rely less on fossil fuels in the long run and considerably reduce CO2 emissions in transport.
KFS uses its production facilities, which meet the highest standards in terms of technology, energy and CO2 efficiency, to produce sustainable and climate-friendly biodiesel from residual and waste raw materials such as waste edible fats. The biodiesel produced by us helps reduce CO2 emissions by up to 75% compared to fossil diesel fuels. We go significantly beyond the 35% reduction of CO2 compared to fossil fuels that is required by law.
Production sites
Our Cloppenburg, Kassel and Cologne sites ensure speed and flexibility
The accessibility of our Cloppenburg, Kassel, and Cologne sites enables KFS to meet our customers' demands with great speed and flexibility. Great transport links ensure truck delivery and maritime transport. All production facilities can use vegetable oils, waste edible fats and animal fats as feedstock to produce biodiesel.